Musings about the Kennebec River
Oh mighty Kennebec River!
Your winding waters do not rise up in harrowing fits of fury like those of the restless deep. Nor does the galloping gale agitate you in the same manner as it does the ocean's unimpeded expanse. Wild winds still run amok, but the best they can do is stir you to a chop.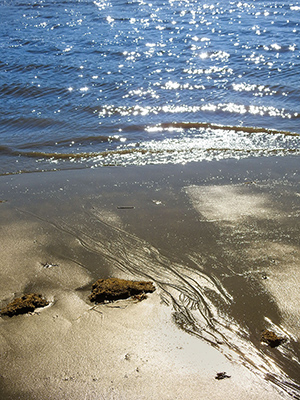 A sense of awe does not hurl itself upon your riverbanks, yet your waters reveal a romantic passion all their own. For the estuary is renowned for its stunning swiftness of currents that flow nimbly into the open arms of the sea.
And brine alone does not wander through your many twists and turns, but time's turning too. Between your brawny shoulders time is marked by methodical tides who etch upon soft clay and mire the historic proceedings, countless in number, of venerable communities who have long called the Kennebec River home.
May you long run for the sea and continue to record all the joys and achievements of those who live, travel and play upon your streaming fervor.