Winter Winds in the Harbor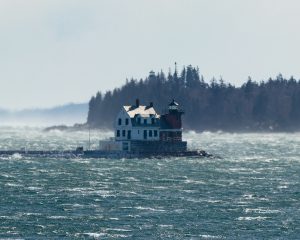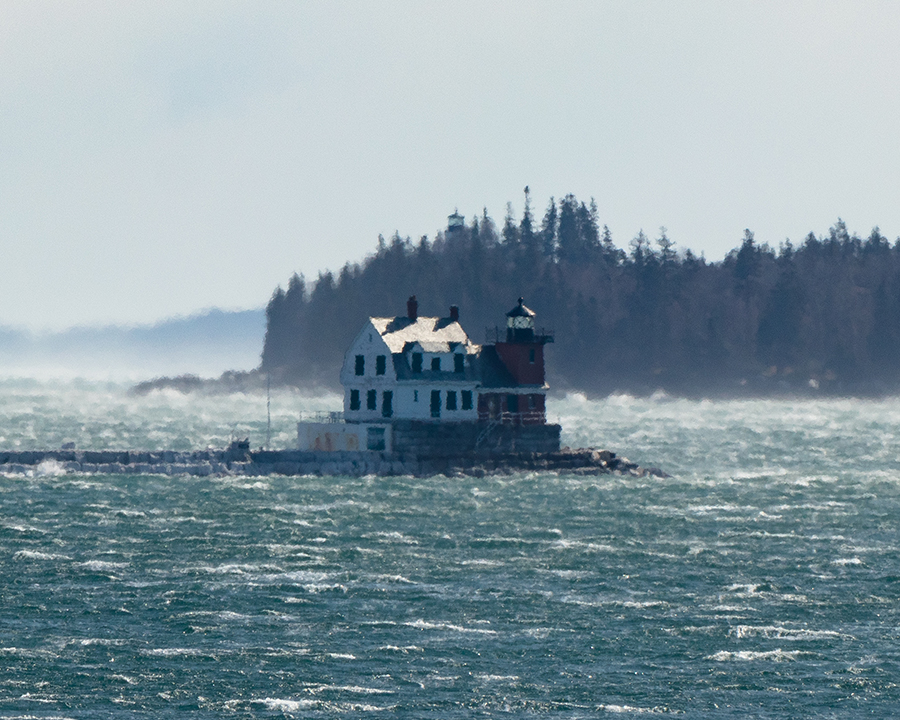 It certainly was cold this morning along the Maine coast, as we were greeted to an unseasonably cold temperature of 7 degrees. However that was hardly half of the story, as strong gusty winds of up to 55 mph brought wind chills down to a frigid -18 degrees. The snow melt from the past week's warm up was quickly frozen. These were the weather conditions as I looked across Rockland Harbor this morning through the blur of cold, all the way out to the Rockland Breakwater Lighthouse.
The white capped harbor was churning, and I could see the breakwater was coated with a layer of ice. Further out, the seas crashing against the shoreline of Owls Head, with its lighthouse just poking out from the tree line. It was indeed a scene that exuded the coldness of the morning, and as I stood there with my camera pointed toward the harbor, the wind continued to buffet my back and send the chill of the morning right through me.
After exposing a couple shots of the frigid scene, all the while marveling at the blurry, cold atmosphere, that had enveloped not only the harbor but the entirety of West Penobscot Bay, I pondered the thought that this could be last of this kind of weather. Winter seems to be losing its grip on the coast early this year, as the foreseeable future looks to be mild with a lack of the snow and ice that is commonly seen through March. Whether or not that is the case, the scene in Rockland Harbor this morning was certainly enjoyable.