Tropical Glow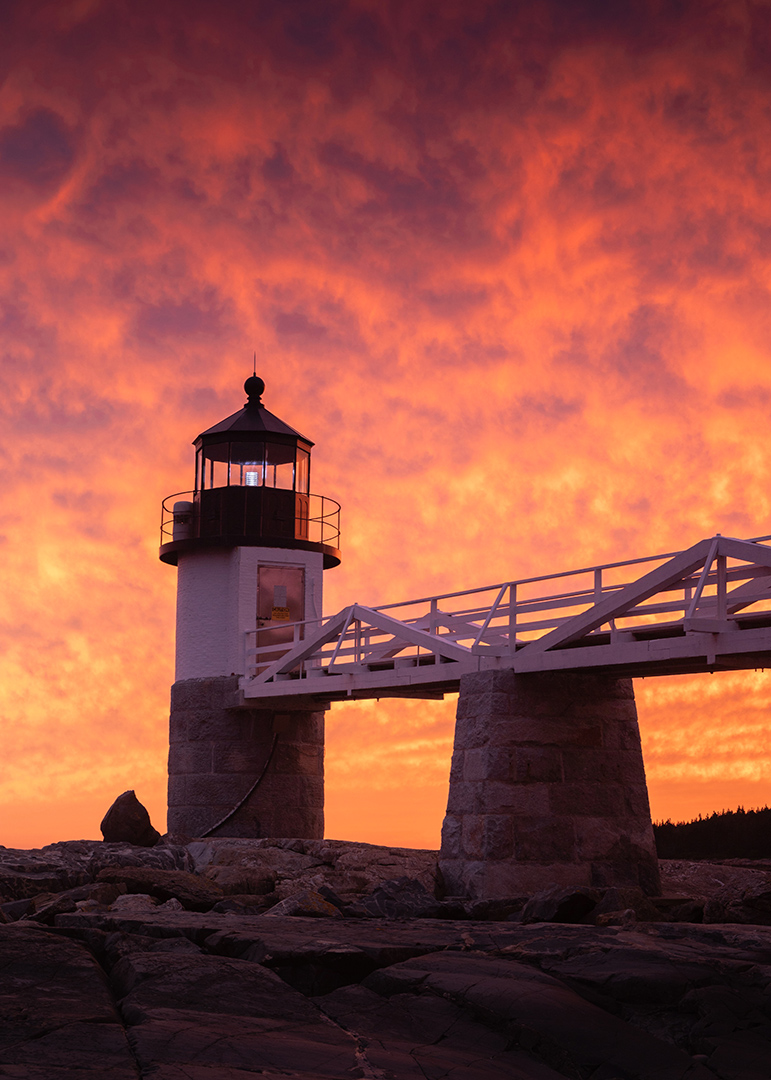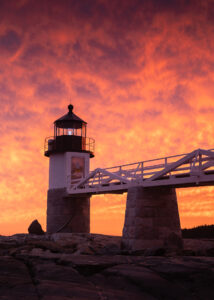 The night before Hurricane Lee was due to impact the region last month, I was treated to a display of stunning color at the Marshall Point Lighthouse.
I was keeping track of the outer fringes of the tropical system on radar all day, even as the clouds slowly began to overtake the region as the afternoon began to wane. After making one last check of the radar, which showed conditions conducive for a colorful sunset, I made the jaunt down to Marshall Point. I remember the skies looking gray and lifeless as I stepped out of the car, and with sunset was just mere minutes away a bit of doubt began to creep in on the prospects for this evening.
With the hope of some light yet to come, I grabbed my gear and wandered around the site in search of a composition. Suddenly, just as the sun was due to set and without any real warning, the sky ignited into an inferno of stunning orange and pink hues. Without much of a plan, I scrambled down to the shoreline where I managed to find a vantage point looking up at the lighthouse with that fiery sky as a backdrop.
Prints of "Tropical Glow" are available in our gallery HERE