The Telephoto Landscape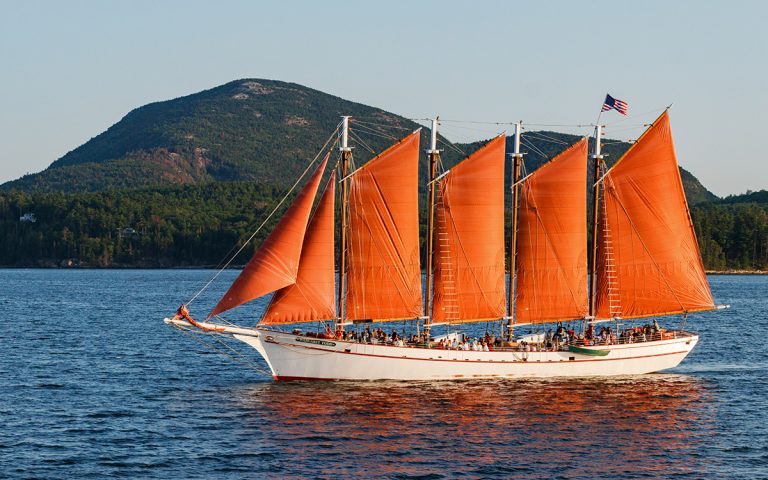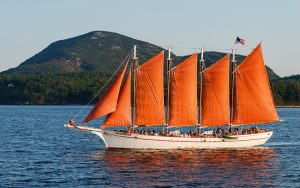 When we head to the great outdoors in search of our next landscape photograph, we often come upon a scene we find strikingly beautiful. Many times our first instinct is to squeeze every last inch of the landscape into an image. But we should ask ourselves — does photographing a vast landscape really make sense for the scene in front of us? 
It's a trap that probably happens to everyone at some point in their photographic journey. And it really is tempting to just pull back as far as possible and fit as much of that stunning sunset, amazing thunderstorm, or epic mountain range, as you can into our image. When the situation and composition are right, being able to capture such a wide view is truly beautiful.
However, I would challenge you to move beyond the traditional landscape views and dive into the world of telephoto landscapes. The change in perspective you can achieve when zooming your lens into smaller sections of the great outdoors can be quite stunning. A telephoto lens can be the key to unlocking some of the most spectacular landscape images!
Opportunities for pulling your telephoto lens out of your camera bag are plentiful. In the above image, I was able to capture the four-masted schooner Margaret Todd passing in front of Champlain Mountain in Acadia National Park while on a cruise out of Bar Harbor. This shot would not have been possible with a wide angle lens, and I would have missed out on a beautiful image.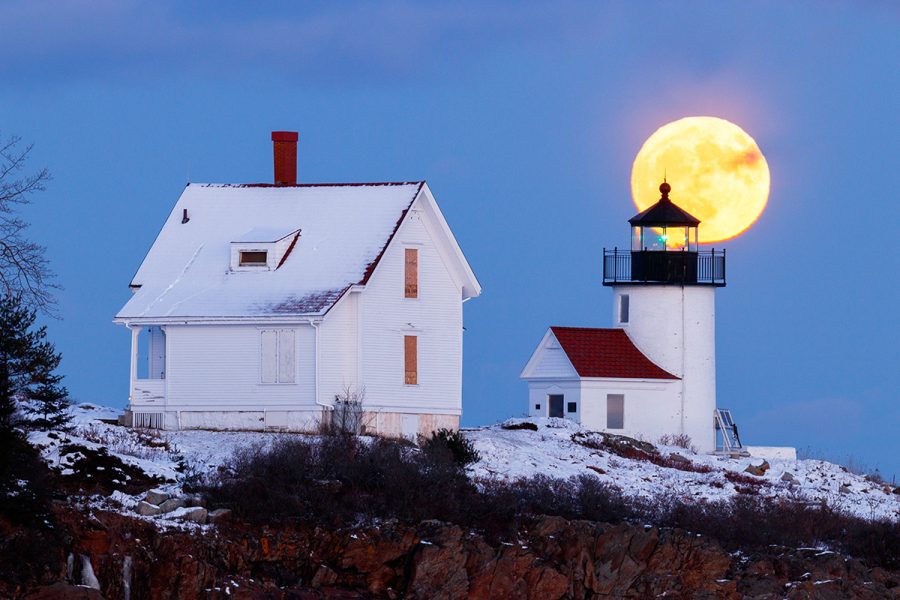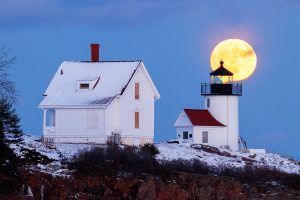 With this type of lens, you also get the added benefit of perspective distortion, thereby making objects that are further away from you appear much larger against objects closer to you. This works especially well for photographing moonrises and such. In the image above I was able to make the moon appear much larger as it rose behind the Curtis Island Lighthouse simply because this image was taken with a 600mm lens.
So why don't you bring that telephoto lens of yours out on your next shoot? Discover what's beyond the wide angle view, and unlock a whole new world of compositions and beauty!