Shining through the Mist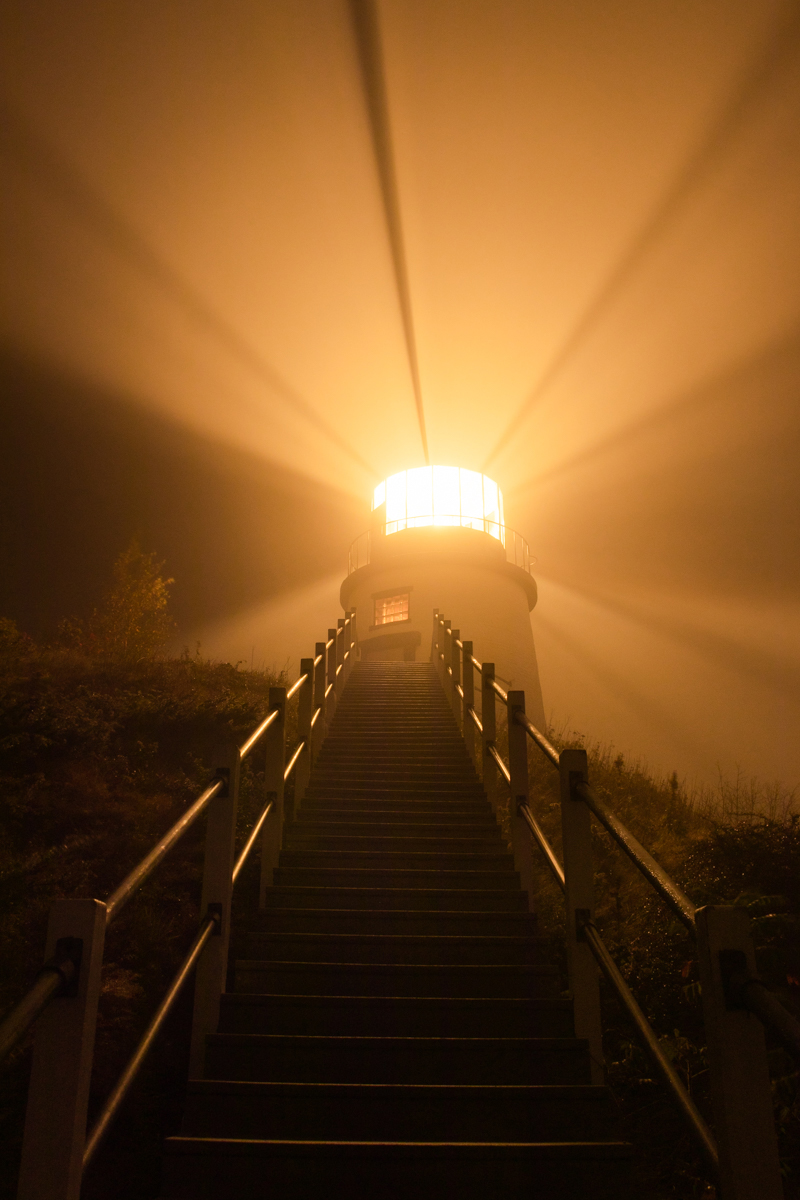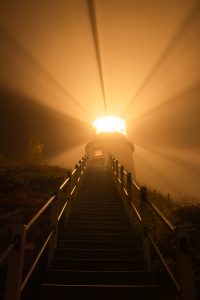 It has been a foggy couple of days here on the Maine coast. Any venture toward the shoreline has been met by the familiar damp and murky conditions that were prevalent in early summer. So as the fog continued to hold the coast in its misty grip last evening, I decided to take advantage of the conditions and head over to Owls Head Lighthouse for some night photography.
Lighthouses are beautiful to visit anytime, but visiting these beacons when moisture hangs thick in the air? Well, that is altogether different. 
Upon arriving at the light station and walking up to the beacon, I could see the thrilling sight of the lighthouse's beams shining through the mist in all its glory. What really caught my eye was how you could see the fog rolling around the lighthouse due to the intensity of the beacon. Truly a beautiful sight to behold! 
After simply admiring the scene for a few moments, it was time to set up my gear. My idea for the first image was to stand at the bottom of the stairs and shoot upward toward the lighthouse, a classic view of this lighthouse. Taking extra care to make sure the stairs where lined up in the middle of the frame, I fired off a few shots at different exposure lengths. Making sure I had captured an image I was pleased with, I then headed up the stairs toward my next composition.
An overlook sits next to the lighthouse up here and this is where I decided to set up my next shot. This is my favorite view of the lighthouse, looking out into Penobscot Bay with the islands of Vinalhaven and North Haven out in the distance. Of course, none of these things were visible on this night, just an expanse of black mist and the golden beams from the lighthouse.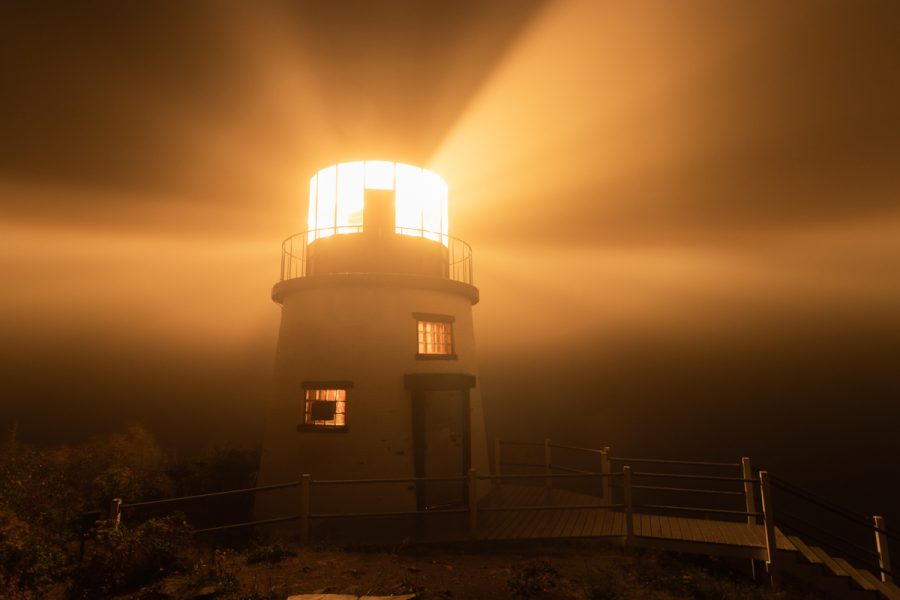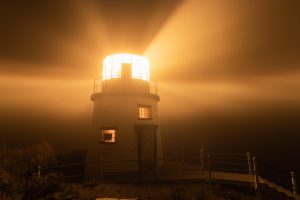 The mist was really starting to get heavy and cloud up my lens, so I covered it until I found exactly where I wanted to compose my image. With the spot found, I worked quickly to compose my shot and fired off a few frames. After packing my gear up, I just stood under the light to admire the scene one last time before making my way back to the car. 
The fog continued to fly around the lighthouse, driven by the gusty wind coming up the Muscle Ridge. Conditions like this here on the Maine coast never cease to amaze me and are truly a sight to behold!
Prints of my first image "Through the Mist" are available in the online store here.