Lighting the Bay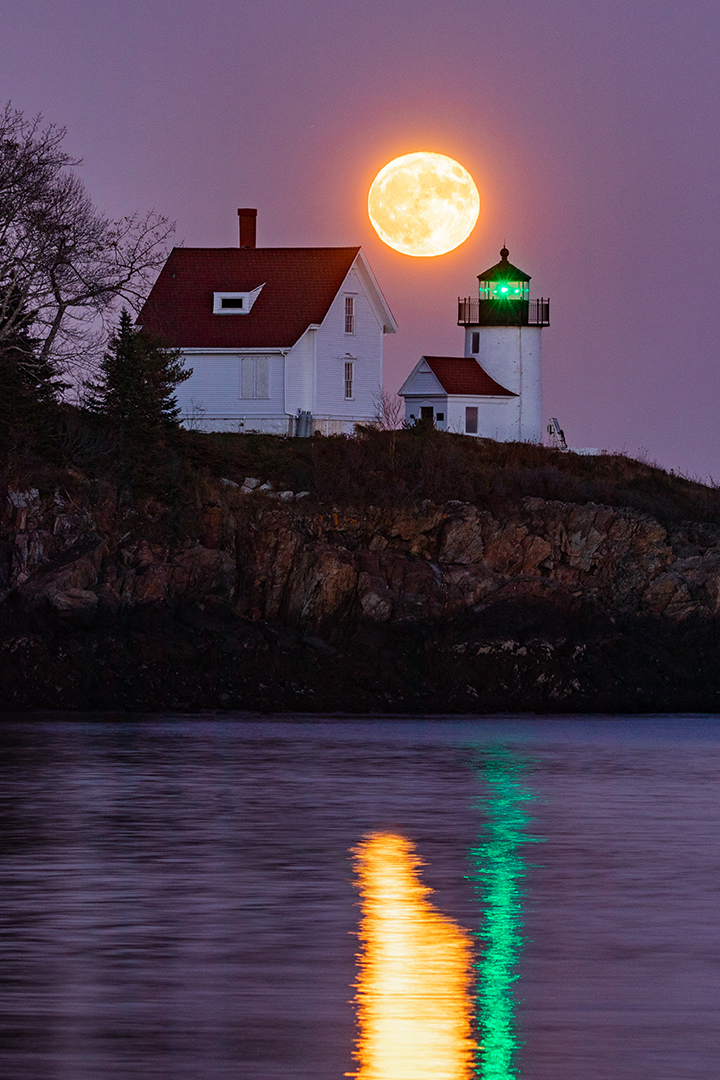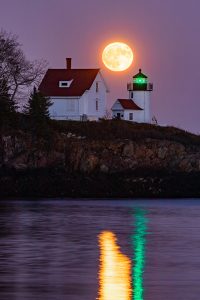 Sailing up Penobscot Bay
Plying through waters so blue
The sun is setting, the end of a gorgeous day
As we approach that little village named Camden
Beautiful rolling hills
High does each rise
Call them mountains if you will
From their beauty I could not remove my eyes
Bald, with its rounded peak
Megunticook, rising to heights so lofty and tall
Ragged, with a shape so unique
Battie, perhaps the most beautiful of all
When suddenly a green flash off my port
A small yet charming sentinel
Its flash so bright and short
A captivating scene I find so sensational
Look around and see
Here where mountains meet the sea
A beacon guarding this lovely port
Into the harbor it will escort
A beautiful island of rock and pine
A green light flashing so fine
Beauty for all to behold
Bringing delight to souls untold
And lighting the bay
Entering into the harbor, so small and unique
Sitting beneath Battie's peak
Filled with schooners majestic and tall
Angelique, Mary Day, Mercantile, I could not name them all
But from this harbor my mind was furthest
For it was wandering to the island called Curtis
And so to there I rowed
And walked upon its grassy road
Surrounded by spruce and pine
Until I came upon a sight so fine
That beacon, glowing in the evening light
Grandeur such as this, oh what a sight!
Look around and see
Here where mountains meet the sea
Shining into the twilight
That green light so bright
Across the waters of Penobscot Bay
Into the darkness as daylight fades away
Beauty for all to behold
Bringing delight to souls untold
And lighting the bay
As the sun sets
And the light shines
As the bell chimes
And the birds cry
I feel so at home
Next to this bright burning light
Now tell me is there a sight
Like staring across an open sea
Illuminated by the moon and a beacon's light?
And tell me is there a sight
Like sitting beneath these rolling hills
Atop a sentinel so short but bright?
Look around and see
Here where mountains meet the sea
A beacon guarding this lovely port
Into the harbor it will escort
A beautiful island of rock and pine
A green light flashing so fine
Beauty for all to behold
Bringing delight to souls untold
And lighting the bay
– Dominic Trapani (2021)